Clarence Victor Coogan II 1920
THE AUTHOR

First member in Clarence V. and Kathleen (Crow) Coogan family.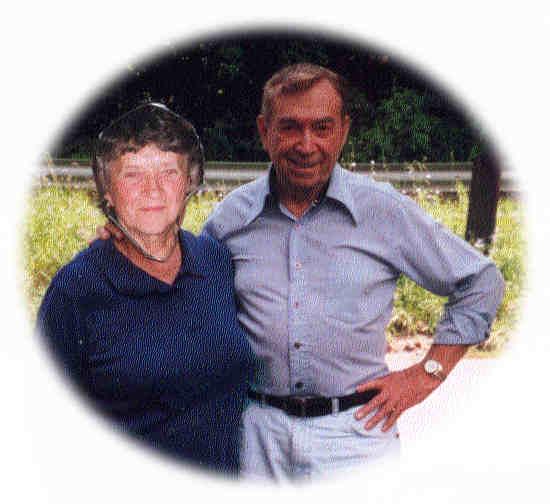 Clarence Victor Coogan II
b. 11 Feb. 1920 bp. Albany, NY d. 29 Feb. 2016

fm. 27 Jul. 1941 to Geraldine Elizabeth Willt bp. Oakland, MD b. 21 Mar. 1921 daughter of Arthur Hobert and Christina Josephine (Shaffer) Willt.
d. 18 Jan. 1985 bb. her father and mother in Oakland, MD
sm. 5 Oct. 1975 to Wilma Pember Lyon (Hoisington) The marriage was performed by the Town Justice, William Doolittle, in Rosendale, NY.
bp. Rochester, VT b. 2 Nov. 1920 to John Thomas and Clara Myrtie (Pember) Lyon.
Clarence attended grammar and high school in Elmsford, NY. He was drafted into Naval Aviation during W.W.II. Upon his return, he started his family in Elmsford. He worked as a truck mechanic for International Harvester in White Plains, NY, then moved to Rosendale, NY, (hamlet of Binnewater) where he worked for the Mulligan School Bus company. He applied to the IBM Corp. and was accepted Feb. 1955.
At IBM, he advanced from Production to Design to Publications as a writer of computer manuals. He retired in 1987 and was recalled for six months a year until the depressive years of 1991 when down sizing forced a reduction in the work force.
As a motorcycle enthusiast, Clarence and Wilma toured much of the east coast from Florida to Canada over a period of twenty-five years.
He was active in community work such as building a Fire Department and a Little League Field that prevails today.
The original house in Binnewater is now owned and occupied by daughter Linda and family.
--------------------------------------------------------------------------
Members in Clarence V. and Geraldine E.(Willt) Coogan family:
Charles Francis Coogan
Linda Joyce Coogan
--------------------------------------------------------------------------
Step children in Clarence V. and Wilma P.(Lyon) (Hoisington) Coogan family
Dawn Hoisington (Gerety) (Cullen)
fm. To Philip Gerety produced three children: Michael, Thomas and Susan.
sm. To Neville Cullen; one child Kristin
Neville was born in Cambridge, England. He graduated with a four year degree from Norwich Culinary School, Norwich, England and applied his profession as the Executive Chef for the Bank of Boston, USA. Dawn, whose title "Field Placement", was employed at the Massachusetts School of Professional Psychology in Boston.
Later, they have opened a beautiful New England 8 room inn at South Newfane Vermont.
Francis (Bruv) Hoisington
b. 15 Feb. 1945 d. 14 May 1978
Bruv was a brittle childhood diabetic. He completed a bachelor of Science degree in Counseling at Springfield College in Vermont. The degree was granted post humously. His last years were spent with his mother and step father in New Paltz, NY
GO TO the next page
RETURN to the table of contents
RETURN to the home page